Jenny Behm-Driutti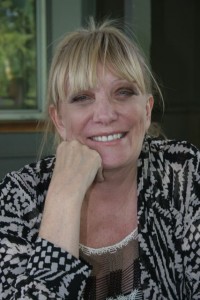 Jenny Behm-Driutti's career in art started in 1970 when she graduated as an Art Teacher.  1994 was a turning point for Jenny, after teaching art at the secondary school level for 22 years, Jenny decided to "practice what she preached" and left the Education Department to pursue her artistic career.
From 1994 onwards Jenny travelled through different countries gaining inspiration for many of her works. These included travels to many parts of Europe, Great Britain, Indonesia, China, Singapore, America and Vietnam. Each country provided a different inspiration and impetus for a new series of work.
Today Jenny is a practicing artist located close to Brisbane CBD and her artwork can be viewed on her website at www.jbdbydesign.com.au. In addition her work is a permanent inclusion in some of Brisbane and Gold Coast's popular Art Galleries.
Jen works quickly and with great intensity, preferring the combination of acrylics, enamels, hand made papers, recycled materials and high relief to create the layers and texture her concepts demand. Her confident use of colour gives her work a sense of freedom and celebration. Her distinctive contemporary style is constantly evolving in subject matter and use of materials.
Jenny Behm-Driutti is included in private and corporate collections:
Commissions and Private Collections
2004 – Tim Altass Realty
2003 – Fujitsu Australia Limited (QLD)
2003 – Personal Plates Queensland
2002 – Mallensons Stephens Jacques
Her reputation as a new and interesting artist has grown with every successful solo exhibition, including:
Solo Exhibitions
2004 – Windsor Gallery JBD By Design
2003 – Windsor Gallery JBD By Design
2002 – Graydon Gallery Space Thrillers Exhibition
2001 – Trevenen House Gallery Futurez Market
2000 – Trevenen House Gallery Jenny Behm Driutti
2005 – Celestial Art Gallery Jenny Behm Driutti
Competitions
2010 St Joseph's Nudgee College, "DimensionNC" Art Exhibition – Winner
General Information
Website: www.jbdbydesign.com.au
Education: QUT – Diploma of Teaching; QLD College of Art – Diploma of Fine Arts
.